Sunday, July 12, 2009 at 12:34PM
As we head into the Back to School shopping season, consumer electronics manufacturers gear up for the holiday with a preview of their best stuff to come. Here is the beginning of a list of the things I don't have yet, but may by December become objects of my desire.

Zeal's Confidant Bluetooth Sunglasses. The convergence of these two technologies seems a little much at first - why don't I just duct tape my headphone to the frames of my glasses? - but I have to admit for those gadget lovers that are prescription eyeglass wearers this seems like the ultimate gadget. For my eyeglass frames, I always choose the most premium polycarbonate lenses. However they don't always rest well on my ear when I place the bluetooth earpiece in its proper position. That makes me also love the fact the polarized technology Zeal uses in their progressive glasses is the same top-notch stuff high performance athletes demand. Seems like I don't have to sacrifice optics quality, comfort or convenience - with no tradeoffs I can like converged gadgets like these even more.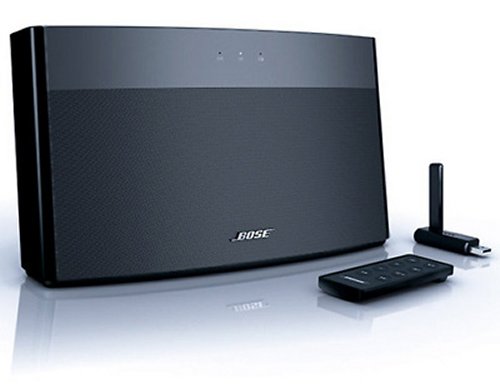 The Bose Soundlink Wireless USB Speaker streams audio from your computer (PC or Mac) with Bose sound quality and a Bose price tag. From the press release, the simplicity of the USB dongle should make set up take only a matter of minutes. Setting up the wireless adapter for my Tivo required it run on my wireless home network, and took a solid hour. The Soundlink sends a long range wireless signal directly to the speaker, which will be the key to making this a must-have purchase. I look forward to be able to stream audio directly to the rechargeable battery powered speaker - and not through a networked audio system - to enjoy a high quality audio signal on the back patio or upstairs porch.